Interuniversity PhD Student Day 2022
Interuniversity PhD Student Day 2022
2022-09-09T00:00:00+02:00
2022-09-09T23:59:59+02:00
When Sep 09, 2022

(Europe/Brussels / UTC200)

Where

UNamur, S01 auditorium

Add event to calendar

iCal
The third edition of the "Interuniversity PhD student day" will take place on September 9, 2022 at the University of Namur. This event is organized at the level of the Federation Wallonia-Brussels by the Graduate School EDT-BCMB (Ecole Doctorale Thématique-Biologie Cellulaire et Moléculaire & Biochimie). The program of the day will include two keynote lectures, as well as flash talks and poster presentations from PhD students.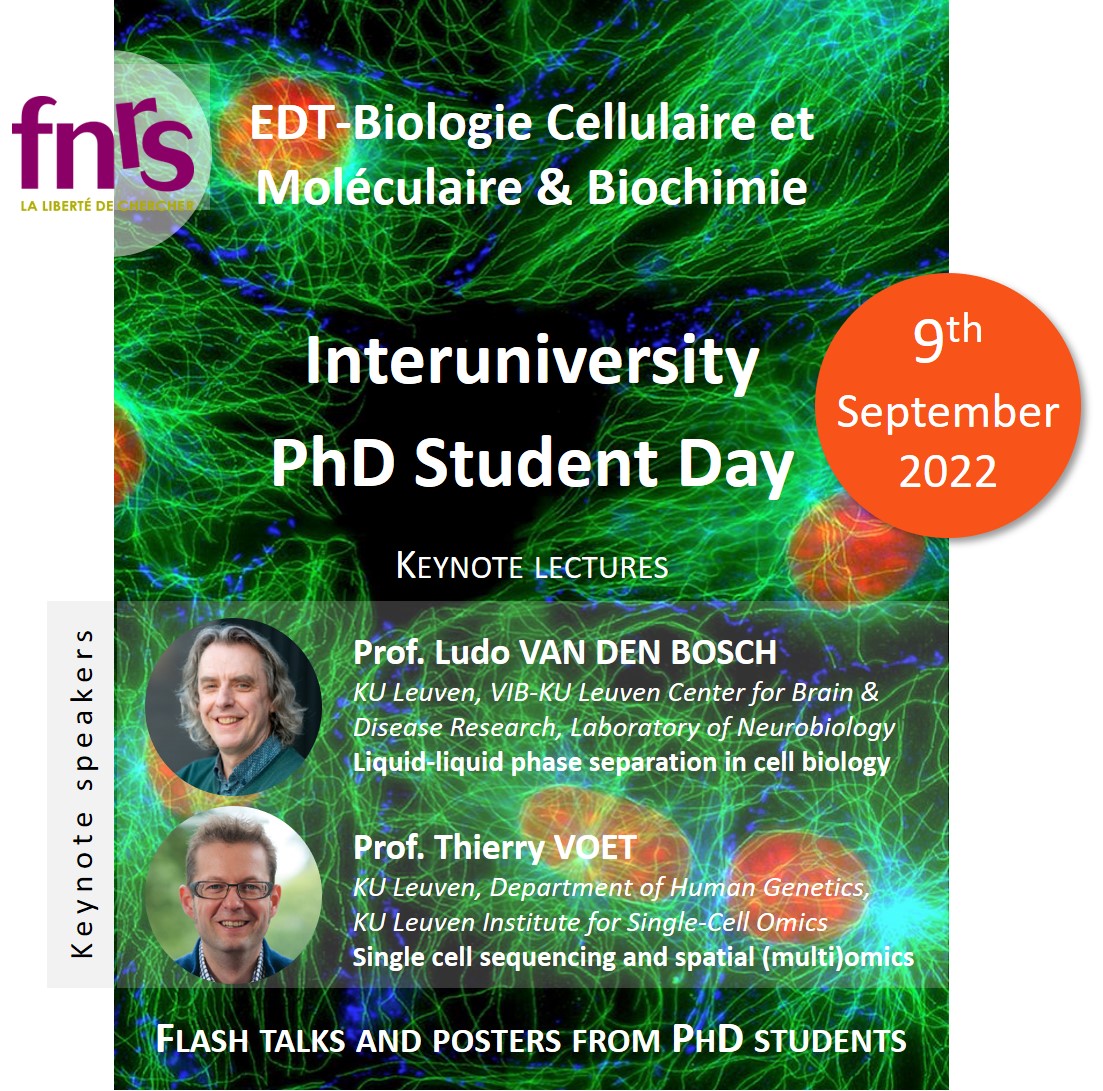 Registration and abstract submission
Please submit your abstract before July 12, 2022.

Venue
University of Namur, Faculty of Sciences
S01 auditorium, Rue Joseph Grafé 2, Namur
Local organizers
Prof. Thierry Arnould and Prof. Michel Jadot
Contact